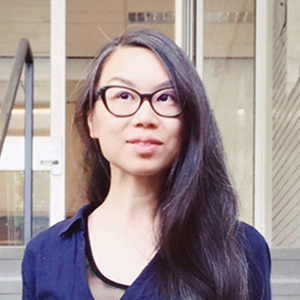 We are thrilled to announce that Heather Tam, the Public Humanities Hub's Senior Program Assistant, has been awarded the Dean's Award for Staff Excellence.
The award "recognizes exceptional staff contributions in executing the academic mission of the Faculty of Arts through support in administrative, technical, and other specialized areas."
Heather joined the Hub at its inception in 2019 and has been integral to its growing success over the last two and a half years. She joined us while working part-time as an Assistant for Arts' Associate Dean (Research), and later transitioned to a full-time role of strategizing, developing, and maintaining the Hub's daily operations. Heather has been indispensable, but a few of her high-profile achievements include organizing the Hub's launch event, the ongoing Massy Reads Book Launch series, and the first Digital Humanities Conference, as well as designing the Hub's first annual report and writing an accessibility toolkit for UBC event organizers. In March 2020, Heather rapidly and deftly transitioned the Hub's operations online and has kept things running smoothly ever since. In the past 24 months, Heather has planned and publicized 38 virtual and in-person events for 2500+ people, including 24 virtual events reaching attendees in over 25 countries. Heather manages design, Hub finances, administrative tasks, award competitions, social media—she does it all!
As an interdisciplinary artist with a BFA in Visual Arts from UBC, Heather also brings her creative eye and design expertise to Hub graphics, posters, annual reports, and newsletters. With calm, quiet authority, Heather has consistently demonstrated strategic and professional skill in expanding and delivering on the Hub's mission for high quality, scholarly, and community-engaged programming.
Congratulations, Heather!